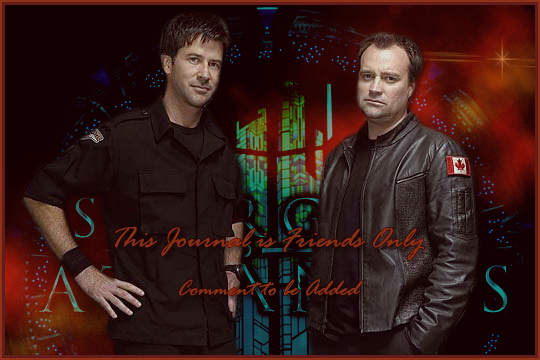 banner courtesy of the wonderfully kind and generous
tularia
For personal reasons, I've decided to make my journal Friends Only. I have a pretty loose friending policy - if you friend me, I'll most likely friend you back, as long as you're not a troll or prone to making a billion posts a day solely using 'netspeak' *g* That said, while I'm pretty good at catching when someone friends me, and the Message Center helps with that immensely, please comment below and let me know if you're friending me, so I can friend you back more quickly. Finally, posts in my journal range from the personal to the inane to the bizarre, with the occasional fic scattered between. If the thought of any of that bothers you, or you're homophobic or intolerant in any way? Please refrain from friending me, as I will not be friending you back.
Lastly, since I know some people don't restrict themselves to just LJ, I'm also on
Dreamwidth
and
Insanejournal
- but I crosspost to all three, so the only place that *might* have something the other 2 don't is LJ, solely due to it's ability to post by phone and if I'm hospitalized or away from a computer for an extended time, that's the only means of posting I'll have. Otherwise, all three journals are pretty much identical. Other than that, welcome, friend any or all that you like, and feel free to lurk or comment at will! ;)
This entry was originally posted at
http://thdancingferret.dreamwidth.org/70801.html
.